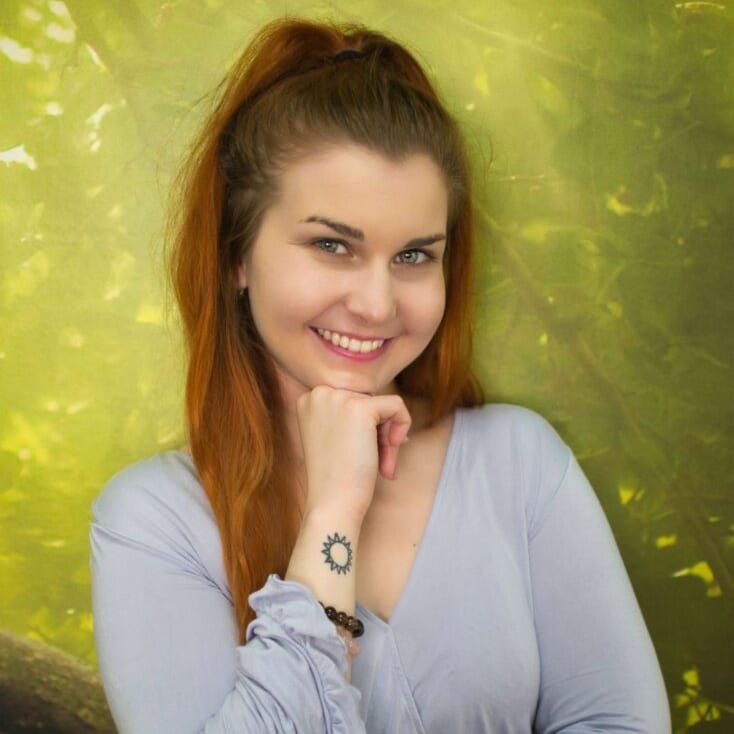 Ciara Nichols
MA, Counselor, NBCC, Meditation Guide, Reiki Practitioner
"Turn your pain into art. And if it heals one person, then you've saved two lives." ‐ Suhaib Rumi
My name is Ciara (pronounced keer-ah) and I am both a licensed professional counselor in the state of Illinois as well as a National Certified Counselor! I received my master's degree in Clinical Mental Health Counseling from Governors State University.
My aim is to help and support children, adolescents, and young adults with finding strength and solutions within themselves. I would be honored to help you process thoughts, feelings, and sensations related to life changes, depression, anxiety, grief, and trauma, as well as aiding the improvement of your self-esteem and self-worth.
In your sessions, we will explore your life story primarily through a narrative therapy perspective, empowering you and allowing you the opportunity to edit and rewrite as you wish, often while using creative means.
In addition to counseling, I am a certified meditation guide and reiki level II practitioner. I have a passion for helping people relax and heal through a variety of means and I enjoy incorporating spirituality if you are open! Also, I am an Advocate for the American Foundation for Suicide Prevention, a cause that is deeply personal to me.
In my spare time, I enjoy traveling and exploring the outdoors with my partner and our puppy. My favorite hobbies (or coping techniques) include listening to music, connecting with nature, meditating, yoga, and reading!
Coming to counseling can incite all sorts of emotions and that's okay. I am here to create a safe, nonjudgmental, empowering, validating, and empathic environment for you to feel comfortable in.
Your story starts here.
With gratitude,
Ciara🙏
Specialties: life changes, depression, anxiety, grief, trauma, self-esteem, self-worth, narrative/strength-based perspectives, non-directive play, creative interventions, spirituality, meditation, and reiki