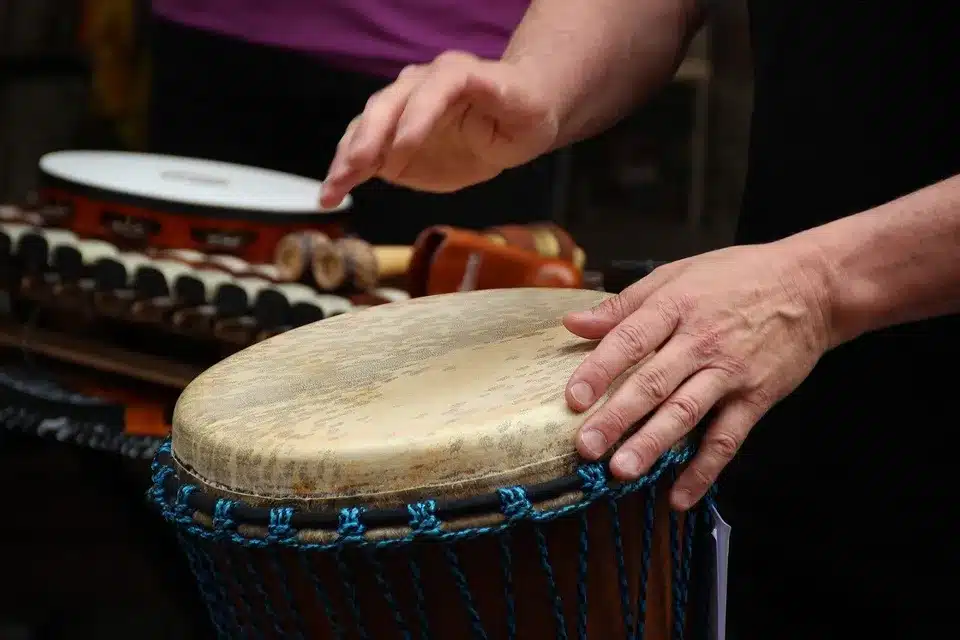 Music therapy is an evidence-based practice that utilizes music intervention to reach a desired goal and utilizes a holistic approach addressing emotional, physical, spiritual, cognitive, and social needs.
Music therapy is provided by credentialed Music Therapists who have completed a bachelor level education from an accredited program, followed by a 1040-hour internship, and have passed a certification exam. To maintain certification, music therapists are required to complete 100 continuing education credits every five years through the national Certification Board for Music Therapists (CBMT).
Melissa Howard, MT-BC, SBD
Music Therapy Services
Birth and Bereavement Doula
I have been a practicing Board-Certified Music Therapist since 2007, am a member of the American Music Therapy Association, and have been the Continuing Education Chair for the Illinois Association for Music Therapy since 2009.
After I completed my undergraduate coursework at Western Illinois University, I was selected for the Music Therapy internship at University of Illinois at Chicago Medical Center. UIC Medical Center provided me with experience as a medical music therapist in various areas of the hospital including: maternity, rehabilitation, pediatrics, pediatric intensive care, and neonatal intensive care. However, my main concentration at that time was in inpatient behavioral health. Upon completing my internship, I had the privilege of providing hospice music therapy services for many pediatric and adult clients and their families. I collaborated with bereavement staff to create and facilitate monthly music therapy groups, facilitated youth bereavement summer camps, and provided music for both public and private memorial services.
In 2012, I began my private practice which has allowed me to do both group and individual work with nursing facilities, as well as inpatient behavioral health for geriatric, adult, and adolescent populations. Since 2013, I have completed several courses in perinatal music therapy, and am a certified Still-birthday Doula. I consistently explore and enroll in continuing education courses and have found that music therapy is uniquely suited in the utilization and practice of Dialectical Behavior Therapy (DBT) skills. I am currently working on my Masters in Clinical Mental Health Counseling at Governors State University.
Music therapy services can be provided for individuals of all ages, and in many areas, including; perinatal support, perinatal bereavement, hospice and bereavement support, Dialectical Behavior Therapy skills, and dementia care.
Music can enhance our overall sense of well-being and promote relaxation. Music alone or in conjunction with other arts such as painting, journaling, imagery, and movement can enhance self-care practice.
A womb song is a personalized song created by the parent(s) and music therapist. This song can be sung to baby while in the womb, nurturing the bond between parent and baby. The womb song can continue to be used to welcome baby to the world and to help sooth baby through the first moments of life outside of the womb. This personalized song will also benefit parents, caregivers, and siblings, creating moments of bonding with the newest member of the family, and promoting a relaxing environment . This service includes up to three 45 minute prenatal songwriting sessions to create the womb song, support in the utilization of the song, and a recording of your song.
Music can put us in our ideal mindset, it can motivate and inspire us to put goals into action, and music serves as a reminder of important information. Music therapy intervention and activities can provide support while learning and practicing DBT skills.
Music can enhance DBT skills: Mindfulness, Distress Tolerance, Emotional Regulation, and Interpersonal Effectiveness.
Many aspects of music can support these areas of DBT. Music intervention can include; songwriting, singing, music selection and discussion, improvisation, and passive music listening to promote relaxation, to serve as a mnemonic device, to increase mindfulness, and help us bring awareness to the emotions we are experiencing in the moment.
Join music therapist Melissa Howard and reiki master Erin Shea in an immersive meditative experience. Each session focuses on 1 of the 7 main energy centers of the body, known as chakras. The facilitators will help participants awaken their energy through the use of sound healing, aromatherapy, crystals, reiki energy healing, and guided visualization. Through the integration of various healing modalities, this becomes an immersive experience unlike anything else offered in the area.