The Crystal Healing Studio is an upscale retail business that specializes in unique gifts of nature and healing crystals. It is a place for you to explore love for nature and your spiritual side. We are here to welcome you into a sacred space where you can explore ways to understand and heal your emotions, mind, body, and soul through natural and alternative healing as well as deepen your knowledge of crystals and your own healing abilities. Stop by to enjoy a conversation, explore our healing store, and try our classes and workshops.
Our store has over 300 different minerals in rough or polished form.
Our shelves are lined with many types of crystals, geodes, agates, fossils and natural stone jewelry, and wooden gifts. We also carry a wide variety of other products such as sage, Palos Santo, aroma therapy, candles, incense, oils, journals, spiritual and healing books, specialized gifts, and more!
We like to work with female business owners from around the world and do our best to purchase items that are mined and manufactured in humane environments.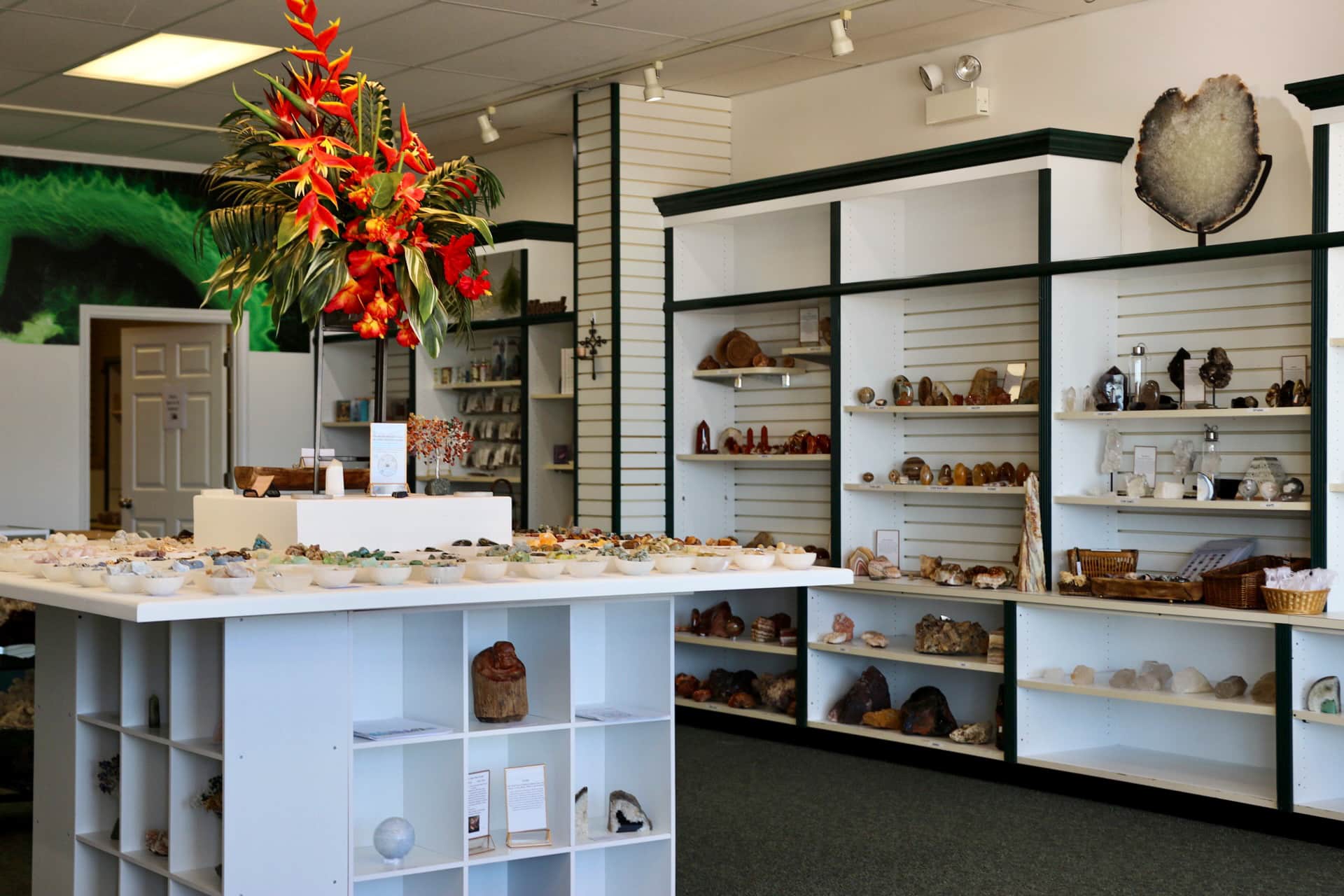 14158 S. Bell Rd
Homer Glen, IL, 60491
Hours of Operation
Mon – Fri: 12pm-7pm
Sat – Sun: 12pm-5pm
708-966-0526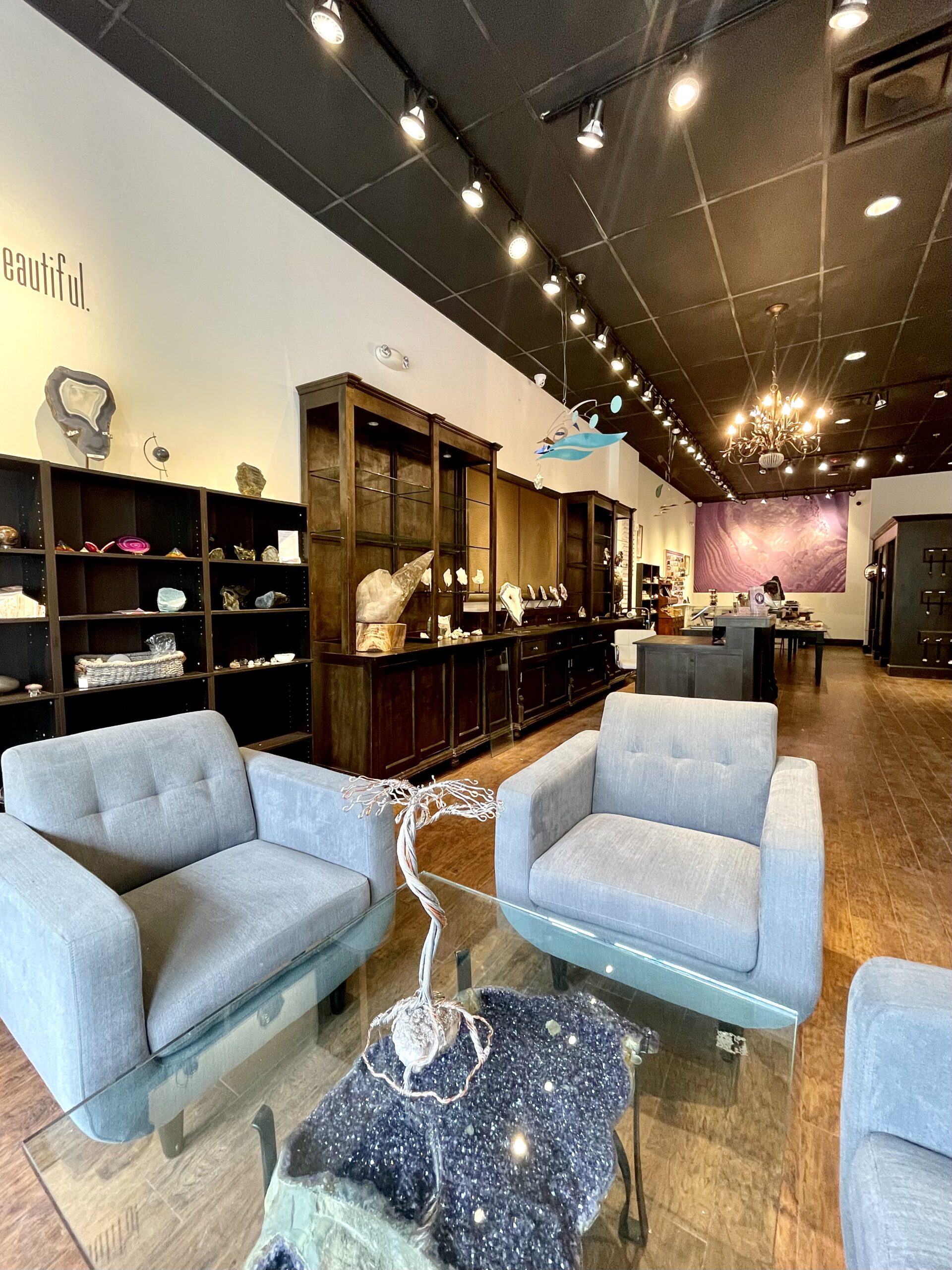 520 Village Center Dr.
Burr Ridge, IL 60527
Hours of Operation
Mon – Fri: 10am-8pm
Sat – Sun: 10am-5pm
708-549-6635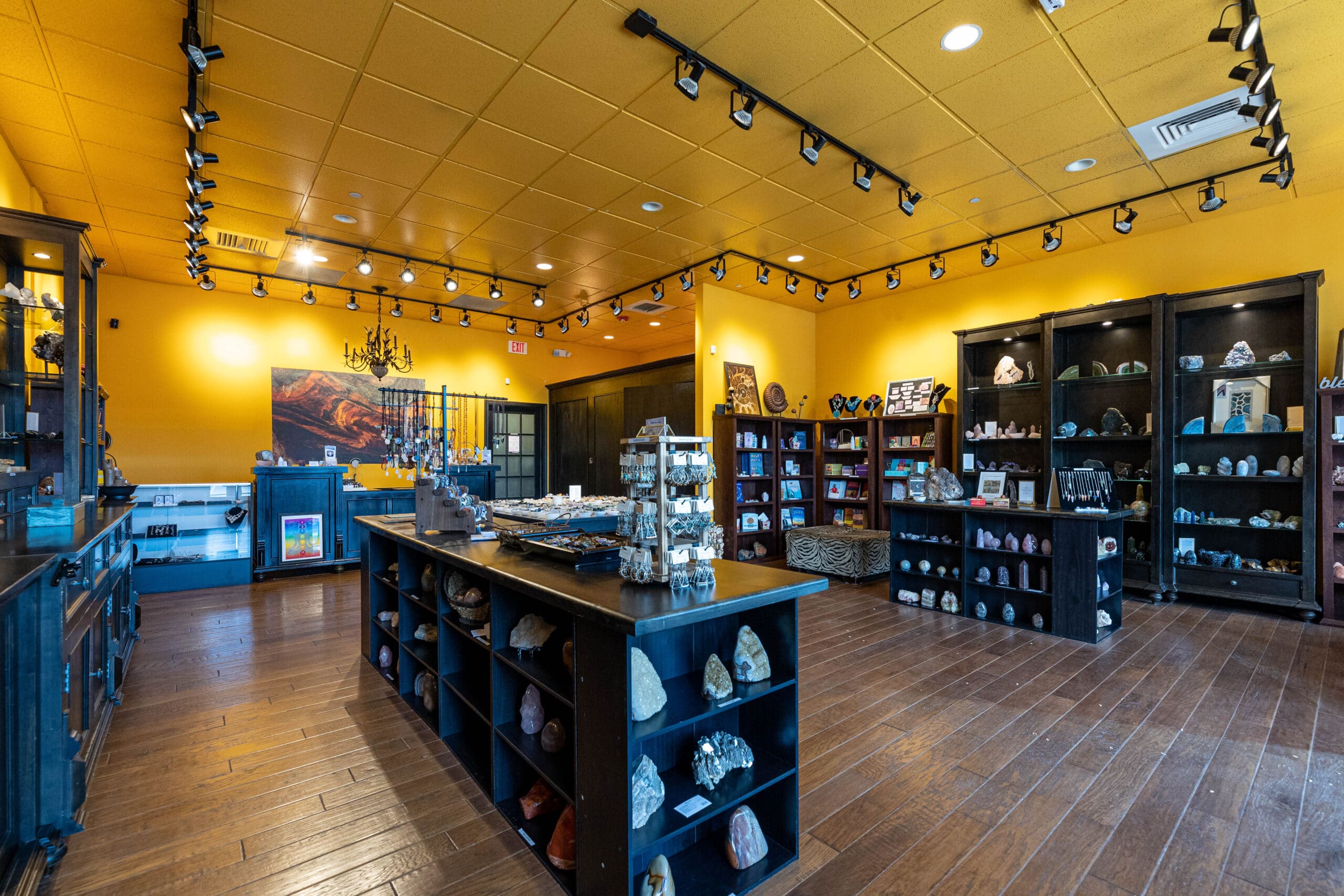 14215 S. LaGrange Rd.
Orland Park, IL, 60462
Hours of Operation
Mon – Fri: 10am-8pm
Sat – Sun: 10am-5pm
708-803-1820